Since 1962
Our swimming school on "Bijou Plage" in Cannes
Since 1962, our swimming school on Bijou Plage in Cannes has seen thousands of children learn to swim with us. It's a family story, initiated by Michel VACHEZ, who created the exceptional 'MODERN SWIMMING SCHOOL.' Then, his son Thierry VACHEZ continued to share this passion for teaching swimming through a unique method and pedagogy under the name of 'Club des Dauphins.'

For 60 years, this professional and family adventure has continued, offering our students quality instruction in a friendly and caring atmosphere, all in a unique aquatic setting.
All swimming instructors know how to swim.
Ours actually know how to teach
Welcome to the public beach of "Bijou Plage" in Cannes. Swimming school on the Côte d'Azur.
We teach in a unique environment
(watch the video)
My name is Thierry and I'm a fully-qualified alpine skiing, swimming and fitness instructor.
I teach all these activities throughout the year.
Bijou Plage Beach
from June 15th to early September
Find us from June 15th to early September
at Bijou Plage Beach, Croisette Point in Cannes.
Informations : 9h to 12h30 and from 15h to 17h30

Lessons given : from 9h to 13h and from 15h to 18h
How to book?
Remember to book well in advance of your stay to make sure you have room
(Reservations open from march)
Contact us
early childhood teaching
Learn to swim from the age of 4
To focus on swimming, I want you to know that everyone can learn to swim from the age of 4, and when I say swim I mean coordinating the movements of the arms and legs in water (every child progresses at a different rate). Of course, this needs someone who has been trained to work with young children.
Watch the video of our young swimmers to get an idea of ​​our know-how. (watch the video)
I was given such training early in my career and I've gone on to gain unique experience and expertise. My swimming school offers a warm welcome, friendly atmosphere and level of professionalism that you won't find anywhere else.
Kids, teens and adults are all welcome to try out the activities that I organize during the summer season.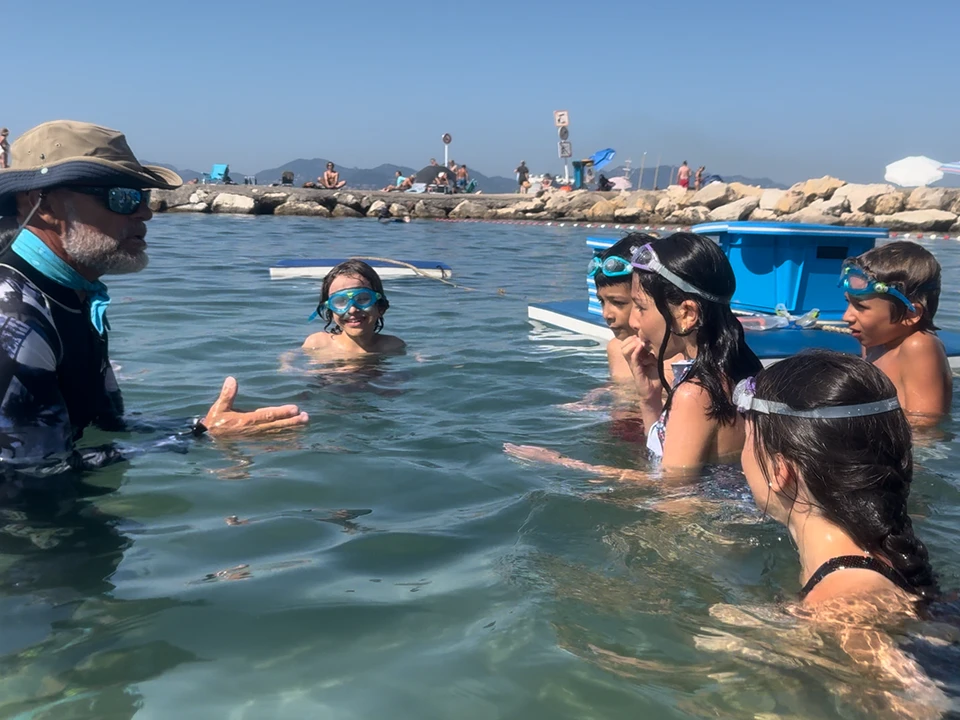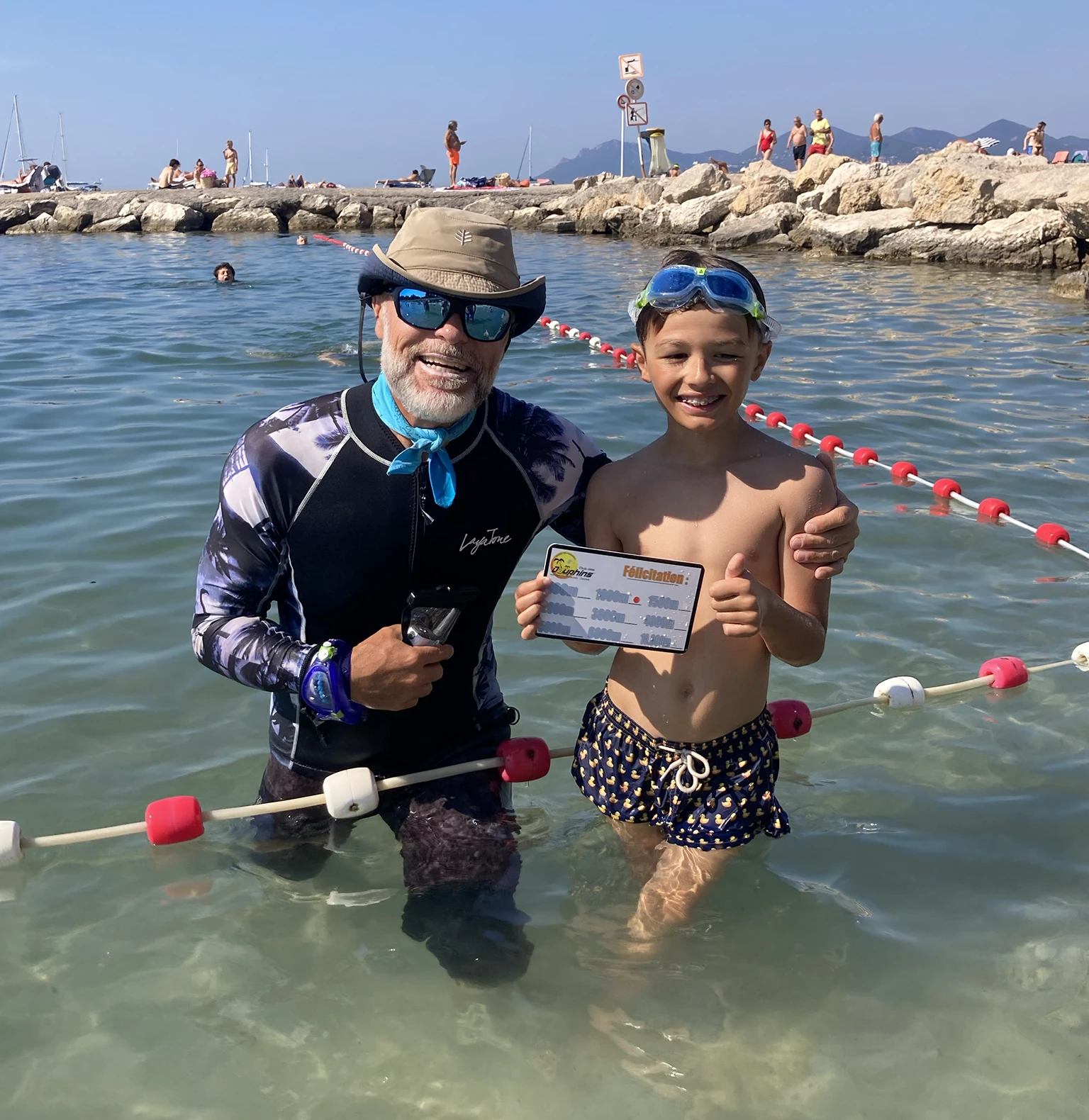 Our swimming activities

to discover
Michel Vachez
A family story
A family story since 1962 :

Michel VACHEZ, the founder of this exceptional swimming school in Cannes in 1962: The story began under the name 'MODERN SWIMMING SCHOOL' and later became 'Le Club des Dauphins' when his son Thierry joined him at the age of 22.

Michel, a pioneer in many fields, was able to instill a desire to learn how to swim through a unique method and pedagogy.
Thank you, Dad, for passing on this method and the passion for teaching, and for welcoming me into this great professional and family adventure.
The club des dauphins
A sea swimming school
from generation to generation in Cannes
The sea swimming school 'Le Club des Dauphins' in Cannes, led by Thierry Vachez, is a unique learning place for children from a very young age. With over 40 years of experience, we have developed a method and pedagogy that allows children to progress at their own pace and in complete safety.

At this school, children are introduced to the joys of water from the age of 4. We understand the importance of early swimming education and have developed a playful and progressive method to help children learn to swim while having fun.

Set in a beautiful location, in the heart of the Mediterranean, at Croisette Point in Cannes (Palm Beach area), children are supervised by a team of qualified and passionate professionals. They receive individualized instruction and personalized support to help them progress at their own pace.
DAUPHIN – NAGEOIRE - TETARD – CANARD are registered trademarks. All rights reserved