For children, teenagers, and adults
Our sports activities of sea swimming for everyone are unique
At the end of the private and group lessons, each child is assessed. If successful, they're awarded a certificate and medal recognizing their level of ability.
The final tests are held on Sunday mornings.
We also organize additional tests on Sunday mornings in order to complete the assessments started in group or private lessons earlier in the week as well as various other tests as required.
Watch the sports activities on video
Every sunday morning, 10.00 am
Long-distance, against the clock and lifesaving tests.
You can also test your metal by swimming between 25 m and 10,000 m. Please sign up in person.
See our tests and medals
Certificates
If you need a certificate to show a sports centre, holiday club or sailing school that you or your child can swim 25 m or 50 m breaststroke, come and see us so that we can arrange for you to take the test and obtain your certificate. Please arrange a meeting with us.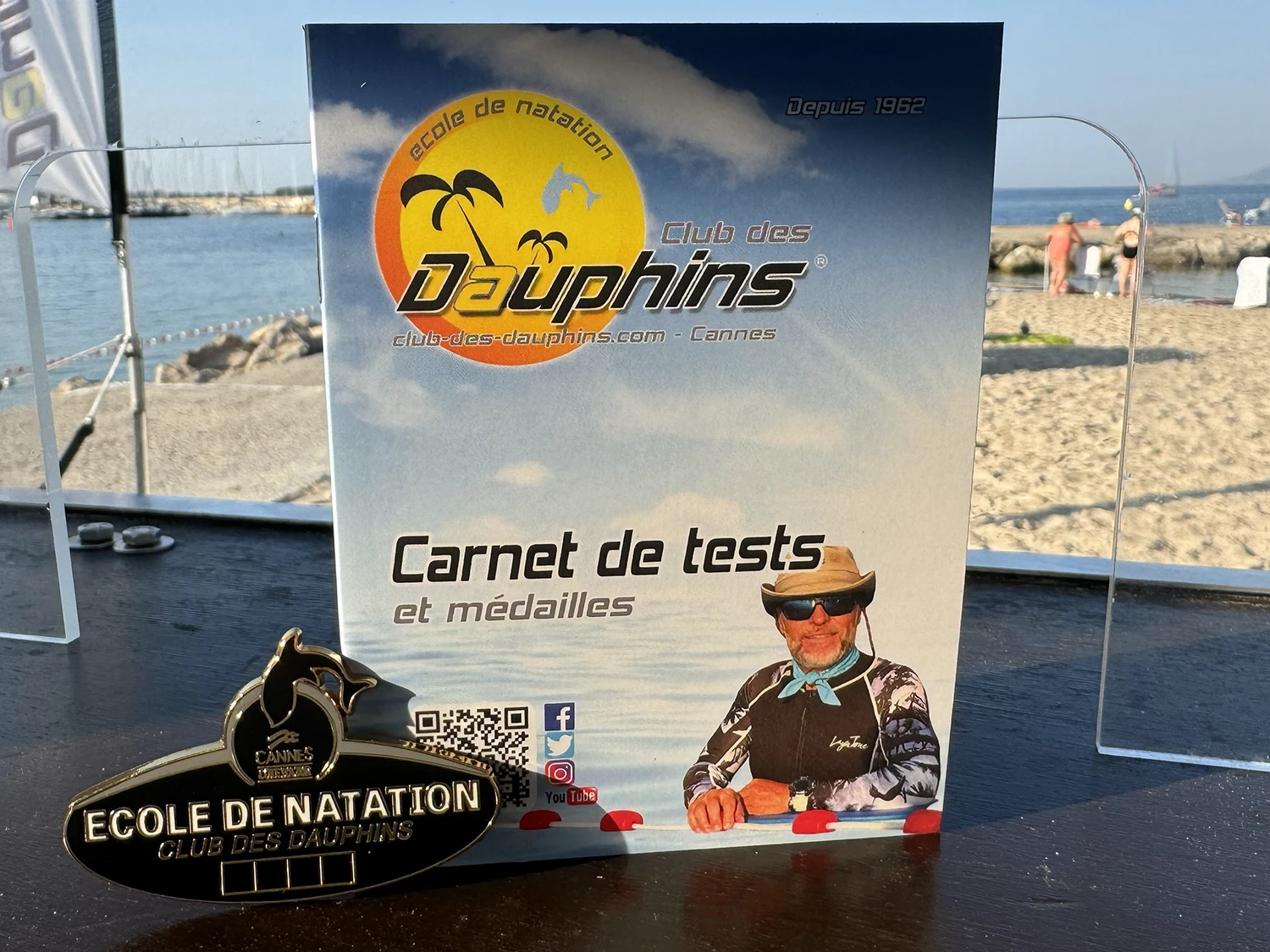 Contact us
Our sports activities

on video
1. The candidates arrive in the sea
2. The candidates dive into the challenge
Our swimming activities

to discover
DAUPHIN – NAGEOIRE - TETARD – CANARD are registered trademarks. All rights reserved