For children starting from 4 years old, teenagers, and adults
Our private sea swimming lessons for children starting from 4 years old are unique
We provide lessons for kids from the age of 4. We specialize in teaching the very young. By the age of 4, kids are usually able to start learning how to swim and coordinate the movements of their arms and legs in water (of course, every child is different).
Watch private lessons in video
Information on the progress of young swimmers
At 4/5 years old and in 6 lessons :
children will be introduced to the coordination of breaststroke movements with instruments.

At 4/5 years old and in 12 lessons :
the child will coordinate breaststroke with instruments and some will even begin to experience an evolution without instruments.

Following private lessons, we recommend a group session to reinforce what has been learnt.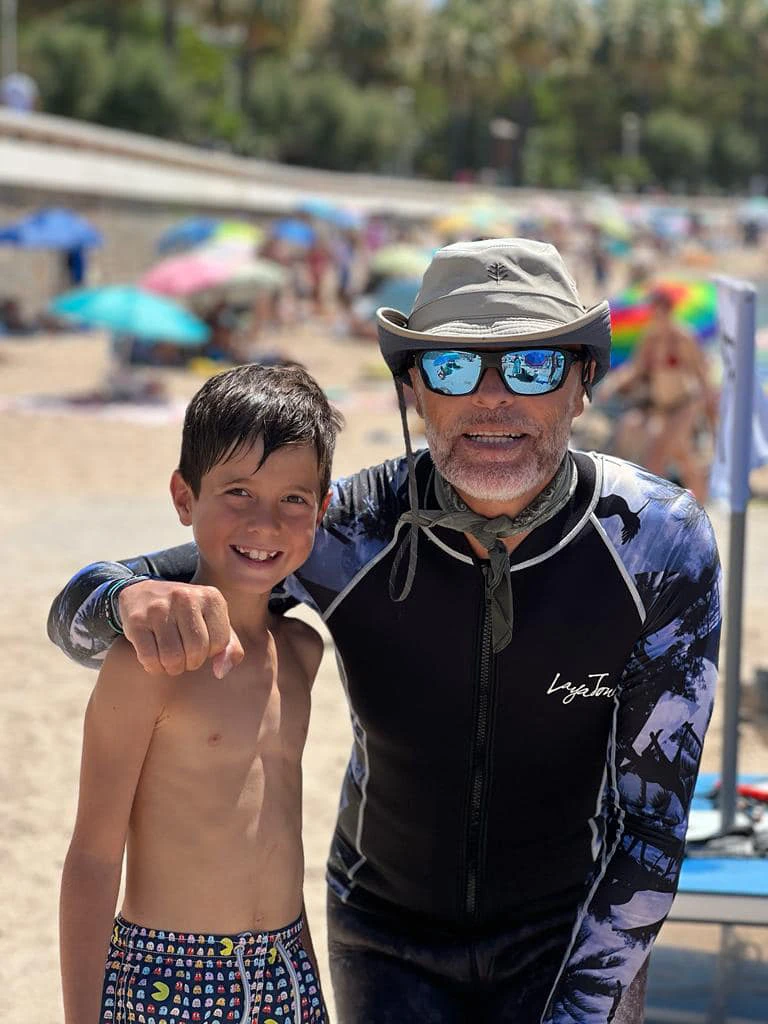 Our private swimming lessons

at Club des dauphins
I'm already synchronize breaststroke moves
If your child can already swim a few strokes unaided, we recommend group lessons. Our group sessions are the logical next step in practising and reinforcing what has been learnt. Kids in groups progress faster because they compete with the others to be the best.
See group lessons
Adults
It's never too late to learn how to swim or to brush up on your techniques. Come and find me on the beach so that we can talk about your wants and needs. You may be surprised by what we can achieve using our tried and tested methods. Our availability for adults is mainly concentrated in the months of June and September.
Beginners and intermediates
Private lessons are also available for beginners and intermediates.
All swimming strokes – lifesaving – swimming with fins – snorkelling, etc.
See our tests and medals
Certificates
If you need a certificate to show a sports centre, holiday club or sailing school that you or your child can swim 25 m or 50 m breaststroke, come and see us so that we can arrange for you to take the test and obtain your certificate. Please arrange a meeting with us.
Remember to book well in advance of your stay to make sure you have room.
Different timeslots, subject to availability.
(Reservations open from march)
Contacts us
Our private lessons

on video
Example of the progress of a 4 and a half-year-old student


1. Leg work for breaststroke with armbands
2. Coordination of arms and legs for breaststroke with armbands
3. Coordination of arms and legs for breaststroke with deflated armbands
4. Leg work for breaststroke with a flotation belt
5. Coordination of arms and legs for breaststroke with a flotation belt
6. Perfect coordination of breaststroke without any aids
Our swimming activities

to discover
DAUPHIN – NAGEOIRE - TETARD – CANARD are registered trademarks. All rights reserved